Scoliosis clients take steps to improve their posture, core strength, and breathing with the help of MAT Therapy.
A better life is waiting for you with the help of Myoskeletal Alignment Therapy (MAT).
How does Myoskeletal Alignment Therapy work with scoliosis? It combines gentle, muscle and bone manipulation to correct and minimize harm to your joints as you age.
Care for your spine and its unique needs.
MAT is a non-invasive, gentle, muscle (myo) and bone manipulation along with exercises that can reduce the affects of scoliosis and postural issues. Shift Myoskeletal Alignment Therapy programs are less intense than chiropractic adjustments, relying on manual manipulation and movement therapy.
Besides the correction of the curve, outcomes of a Shift Myoskeletal Alignment Therapy (M.A.T.) program may include:
Improved posture
Improved core stability and strength
Easier breathing
Less pain
Improved overall movement pattern and function
Improved self-management and understanding of the spine
Better pelvis alignment
Reduce progression of damage and feel better.
The main goal of Shift Myoskeletal Alignment Therapy is to prevent scoliosis from advancing and improve movement so less wear and tear on joints. We work together with your body, movement and breathing in addition to your lifestyle outside of the SHIFT. Results are depending on your age, bone maturity and the degree of curvature.  Managing scoliosis with the Shift Myoskeletal Alignment (M.A.T.) Therapy is an option for patients who want to avoid surgery.
Some exercises are done on the massage table, with Schroth bars for a fine tuning of movement of specific areas that your body needs. Every movement is customized to your needs and curvature. The length and frequency of treatment largely depends on the age, tolerance, and extent of the scoliosis as well as your goals and compliance with home exercises.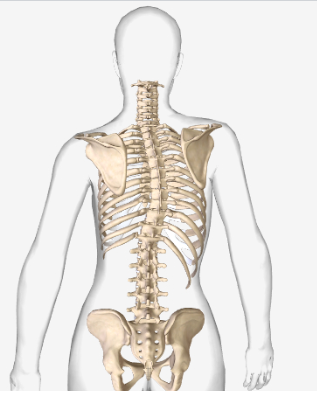 Most scoliosis clients see visible improvement in the degree of their spine curvature after a single 90-minute session. While the length of the treatment plans do vary, individuals typically schedule 5 to 20 sessions total.
Scoliosis Treatment Plan
Phase 1: Weekly 90-minute sessions to assess and begin the correction process.
Phase 2: Bi-weekly sessions in the studio and home exercises to maintain progress and continue work on trouble areas.  
Phase 3: Head-to-toe maintenance sessions as needed to maintain alignment and movement in all directions. 
Ready to feel better and stand straighter?